RESIDENCY @ OUT OF THE CIRCLE, CAIRO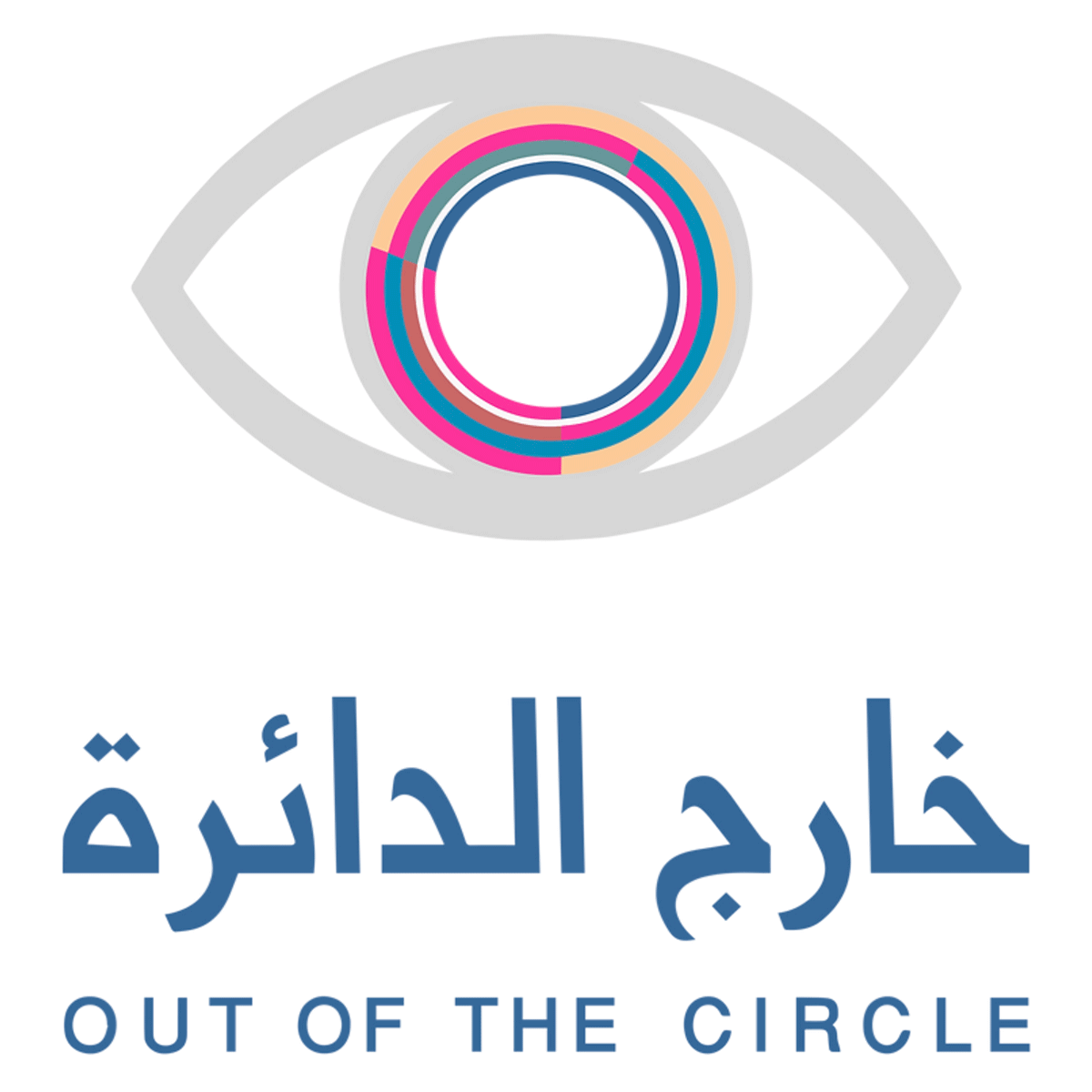 I am delighted to be traveling to Cairo in January 2023 where I will participate in a residency at Out of the Circle at the invitation of founder and director, Elham Khattab.
Out of the Circle is an arts organization based in Cairo, Egypt, catering to the MENA region's digital and new media art scene. We offer a platform that facilitates and curates events, residencies, and exhibitions for artists in a two-way exchange between the Egyptian and international art scene.
I am looking forward to traveling to Egypt for the first time as well as to connecting in person with some of the artists I worked with virtually through Zero1's Creative Impact Lab Cairo in the Recto & Verso exhibition.
More info: https://www.outofthecircle.org/
ARTIFICIAL IGNORANCE @ SLSA 2022 CONFERENCE
Once again, I'm excited to present a two-panel stream at SLSA on Artificial Ignorance. And, once again, I'm tremendously honored by the group of thinkers who are joining me to think through this term—in all of its contradictions and elaborations.
This year's panels developed out of terms generated as part of our Artificial Ignorance Workshop and Round Table in 2021.
Artificial Ignorance 1: Artificialities of Creep

Neda Atanasoski (University of Maryland) and Nassim Parvin (Georgia Institute of Technology)
M. Beatrice Fazi (University of Sussex, UK)
Shaka McGlotten (Purchase College-SUNY)
Louise Amoore (Durham University, UK)
Artificial Ignorance 2: Infrastructures of Ignorance

Simone Browne (University of Texas at Austin)
R. Joshua Scannell (The New School)
Jennifer Rhee (Virginia Commonwealth University)
Katherine Behar (Baruch College, CUNY)
As ever, I'm beyond grateful to all of these generous colleagues for lending their brilliance to this endeavor!
Artificial Ignorance Stream
October 7, 2022
Artificialities of Creep: 10:30am-12:00pm
Infrastructures of Ignorance: 1:30-3:00pm

SLSA Conference, "Reading Minds"
Purdue University
West Lafayette, IN
More info: https://litsciarts.org/slsa2022/
ARTISTIC RESEARCH: METHOD, STRATEGY, OUTREACH - SYMPOSIUM @ ARTISTS' BOARD OF SAXONY (LBK SACHSEN E. V.)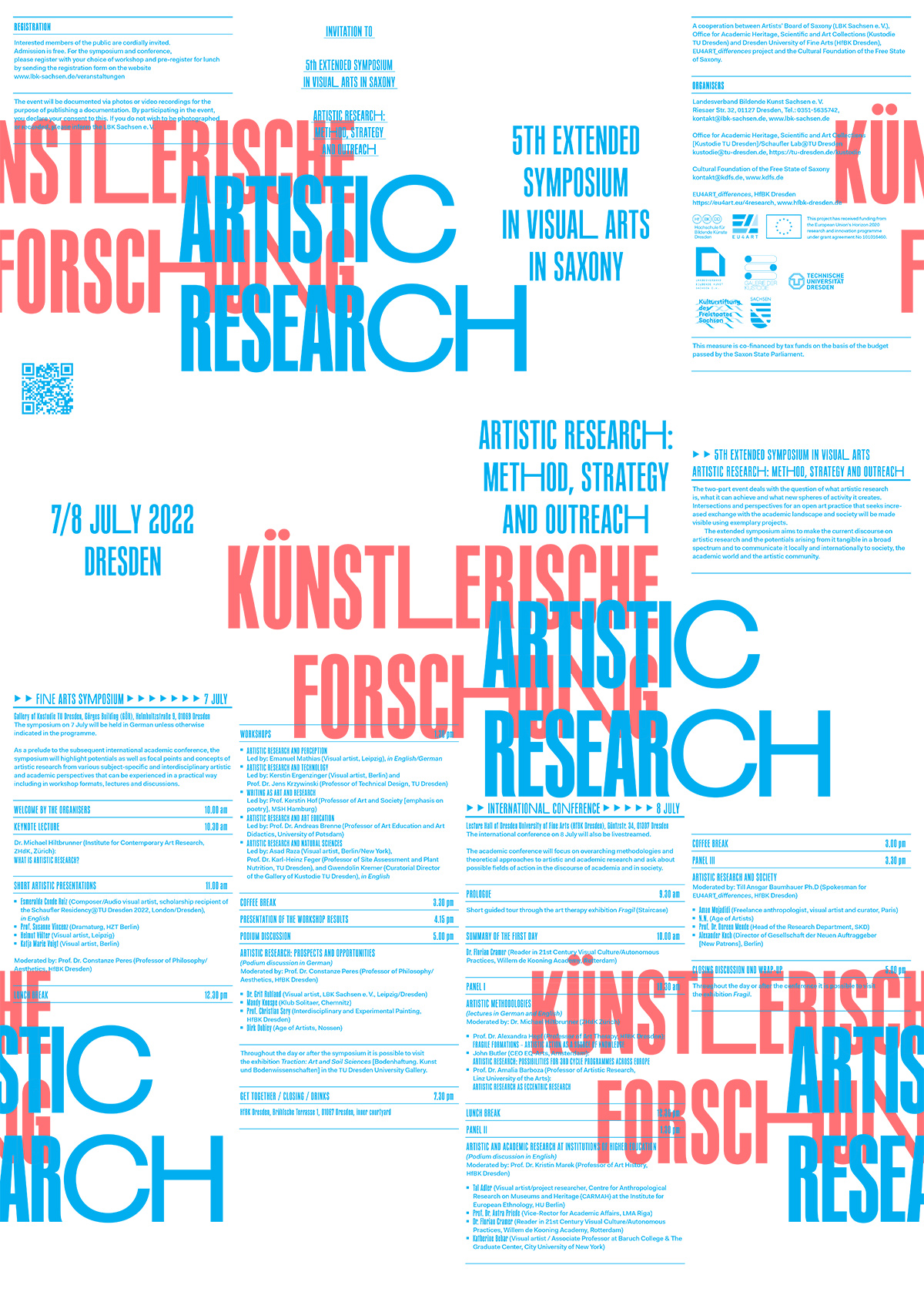 I'm honored to have been invited to speak at the symposium of Artistic Research organized by the Artists' Board of Saxony and EUART in Dresden, Germany. Focused on "Method, Strategy, and Outreach," this two-day symposium will address artistic research in a range of settings. I am delighted to present on a panel on "Artistic Research in Insitutions of Higher Education" alongside Tal Ader, Florian Cramer, and Antra Priede
ARTISTIC AND ACADEMIC RESEARCH AT INSTITUTIONS OF HIGHER EDUCATION
(Podium discussion in English)
Moderated by: Prof. Dr. Kristin Marek (Professor of Art History, HfBK Dresden)
Tal Adler (Visual artist/project researcher, Centre for Anthropological Research on Museums and Heritage (CARMAH) at the Institute for European Ethnology, HU Berlin)
Prof. Dr. Antra Priede (Vice-Rector for Academic Affairs, LMA Riga)
Dr. Florian Cramer (Reader in 21st Century Visual Culture/Autonomous
Practices, Willem de Kooning Academy, Rotterdam)
Katherine Behar (Visual artist / Associate Professor at Baruch College & The Graduate Center, City University of New York)
I look forward to our conversations!
July 8, 2022
1:30 - 3:00 p.m. CET

Lecture Hall of Dresden University of Fine Arts (HfBK Dresden),
Güntzstr. 34,
01307 Dresden
Germany
The international conference on 8 July will also be livestreamed. Please contact me for more information
INVITED LECTURE @ UNIVERSITY OF APPLIED ARTS VIENNA
I'm delighted to virtually visit the University of Applied Arts, Vienna at the invitation of Prof. Ruth Schnell. My lecture, "What's Automation Between Friends?" will focus on my recent work alongside questions of ethics in robotics, AI, and the automation of work.
ARTIST TALK - DIGITALE KUNST / Ruth Schnell
Public Lecture

June 2, 2022
2:00 - 3:30 p.m. CET

Donnerstag, 2. Juni 2022
14:00 - 15:30 Uhr
Ort: on site für Studierende der DIGITALEN KUNST; online für Gäste
More info and Zoom registration: https://www.dieangewandte.at/en/news/detail?artikel_id=1651651992122
https://digitalekunst.ac.at/archiv/public-lectures/katherine-behar/
LABOR RESIDENCY @ SANTA FE ART INSTITUTE
At last, I am tremendously excited to spend May 2022 in Santa Fe, New Mexico, where I have been awarded a residency at the Santa Fe Art Institute. My residency at SFAI focuses on the theme of "labor." This was the annual theme for 2020, but my residency was postponed for two years as a result of the Covid pandemic. Labor is, of course, a core interest that drives much of my work, so I am excited to meet other artists working on this subject. I am also looking forward to returning to New Mexico. I spent two formative years living in Santa Fe for in the mid-90s and am delighted to return.
Labor Residency

Santa Fe Art Institute
1600 St Michaels Drive
Building #31
Santa Fe, NM 87505
More info: https://sfai.org/labor-residency/katherine-behar/
KATHERINE BEHAR: SHELF LIFE @ TRINITY COLLEGE
Trinity College has invited me to present a solo exhibition of my series Shelf Life. I will create a new site-specific installation in a wall-sized glass case in the 1823 Room of the Raether Library.
In conjunction with the exhibition, I will present a lecture, "What's Automation Between Friends?" which stages questions about ethical human-machine relationships in automation, robotics, and AI through the lens of some of my recent artworks.
Katherine Behar: Shelf Life
A Site-Specific Installation
1823 Room, Raether Library
April 22, 2022-December 16, 2022 (extended)
Trinity College
300 Summit Street
Hartford, CT 06106
"What's Automation Between Friends?" Artist Lecture
April 22, 2022
1:00 - 2:30 p.m. ET
CHIMERAS: AN INVENTORY OF SYNTHETIC COGNITION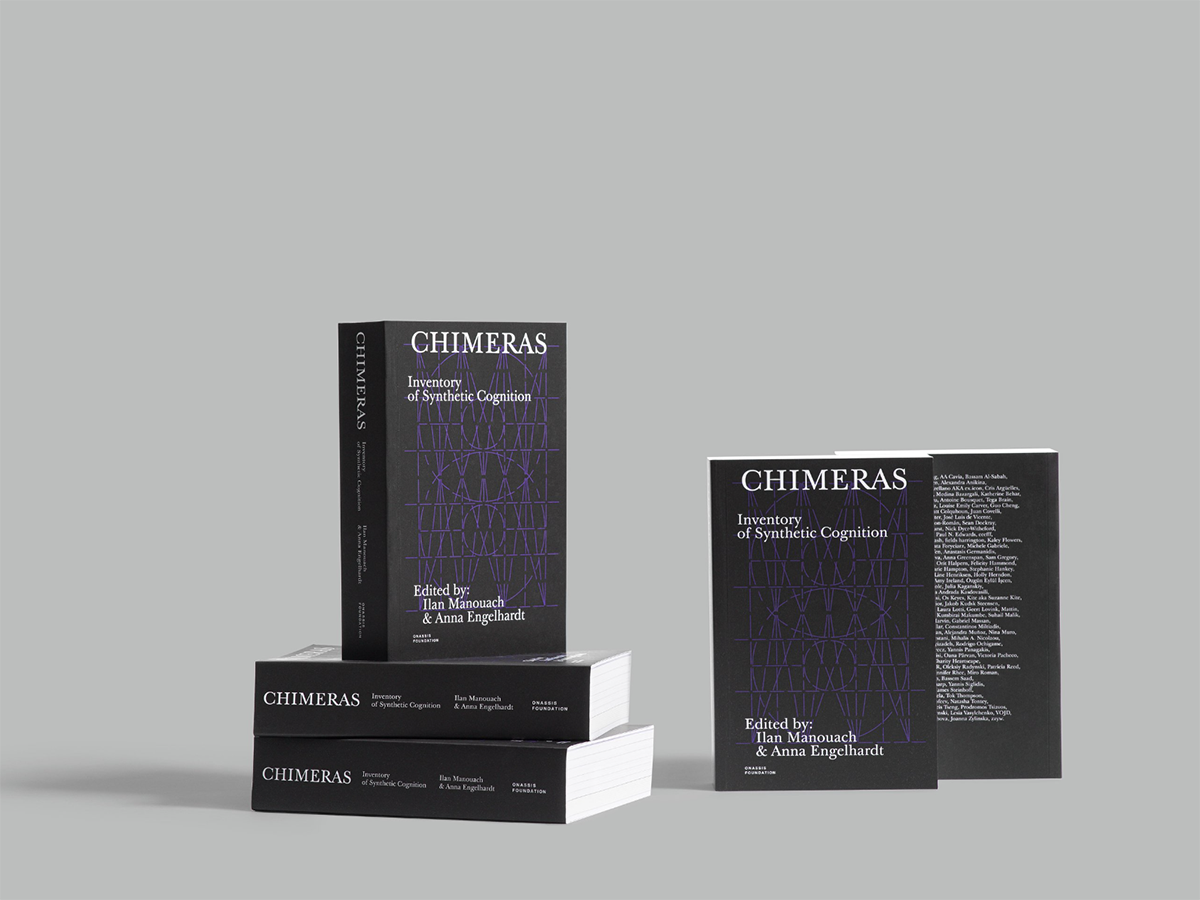 Chimeras: Inventory of Synthetic Cognition, edited by Ilan Manouach and Anna Engelhardt, (Athens: Onassis Foundation), 2022.
A volume on artificial intelligence, with multiple textual and visual contributions exploring the synthetic qualities of cognition.
This volume attempts to disassemble and reformulate what one might understand as AI by taking apart both notions of 'artificiality' and 'intelligence' and seeing what new meaning they produce when recombined.
We summon the trickster of the natural order, chimera, both a mythical creature and a genetic phenomenon. Drawing upon chimerism allows us to broaden 'artificial intelligence' into 'synthetic cognition'--an approach that highlights the duality of 'artificial' and 'authentic', amplifies non-human methods of cognition and anticipates modes of symbiosis.
With this aim, the editors, Ilan Manouach and Anna Engelhardt, assembled an inventory in which one can find contributions from scholars and artists with interspecies, disability, monstrous, feminist, and decolonial approaches, as well as thinkers and technologists engaged in a broader field of AI. By questioning fabricated norms that constitute and maintain notions of 'artificial' and 'intelligence', this inventory acts as a toolbox one can use to merge these terms into a novel chimera.
I provided a glossary entry on "Artificial Ignorance!.
More info (and free ebook): https://www.onassis.org/culture/publications/chimeras-inventory-of-synthetic-cognition
DXARTS GUEST SPEAKER: "WRITING ART/MAKING THEORY"
I'm looking forward to a virtual visit with the brilliant interdisciplinary students in DXARTS at University of Washington at the invitation of Prof. James Coupe. I'll discuss my work in the spaces between art and writing in a lecture called, "Writing Art/Making Theory" and we'll discuss how this might pertain to their work in an Art PhD.
"Writing Art/Making Theory" Guest Talk
March 4, 2022
9:30 a.m. PST
This is a private discussion; please contact me for details.
ANONYMOUS AUTONOMOUS POP-UP @ UMICH ROBOTICS BUILDING ATRIUM

Please join us in the UM Robotics Building Atrium for a pop-up presentation of Anonymous Autonomous, my robotic chair installation that I have been developing as an artist in residence at University of Michigan. My incredible team and I have been developing these robots together since 2019 and we are finally ready to debut v3.0.
The "Anonymous Autonomous" team includes University of Michigan students and alumni who have been working with artist Katherine Behar since 2019:
Fee Christoph
James Kennedy
Karthik Urs
Becca Cuomo
Aian Cowart
Tom Bray
Special thanks to:
Stamps School of Art and Design
The Institute for Research on Women and Gender
The Robotics Institute
The Center for Ethics, Society, and Computing
ArtsEngine
UROP
And our many friends, supporters, and helpers
Anonymous Autonomous Pop-Up
January 28, 2022
6:30-8:30 p.m. ET
The Robotics Building (FMCRB)
2505 Hayward Street
Ann Arbor, MI
INVITED LECTURE @ COLLEGE FOR CREATIVE STUDIES
I am looking forward to visiting College for Creative Studies in Detroit. I'll do one-on-one visits with students in Senior Studio and am excited to give my first in-person lecture in quite some time! My lecture is a new talk called "What's Automation Between Friends?" and it will show some new work, including the robotics project that's brought me to Michigan as well as some new projects that I created during the pandemic. Through these projects and others, I explore some of the ethical questions around automation, robotics, and AI.
"What's Automation Between Friends?"
January 20, 2022
11:30 a.m. ET
College for Creative Studies
201 East Kirby Street
Detroit, MI
The talk will also be shared on Zoom at the link below. Please contact me for the pass code.
AESTHETICS AND POLITICS OF THE ONLINE SELF
The Aesthetics and Politics of the Online Self: A Savage Journey into the Heart of Digital Cultures, edited by Donatella Della Ratta, Geert Lovink, Teresa Numerico, and Peter Sarram, (Cham: Palgrave Macmillan, 2021).
(This volume was officially published on December 30, 2021, so I'm pleased to announce it as the first piece of news for 2022. Happy new year!)
This volume investigates our dissonant and exuberant existences online. As social media users we know we're under surveillance, yet we continue to click, like, love and share ourselves online as if nothing was. So, how do we overcome the current online identity regime? Can we overthrow the rule of Narcissus and destroy the planetary middle class subject? In this catalogue of strategies, the reader will find stories on hacker groups, gaming platforms in the occupied territories, art objects, selfies, augmented reality, Gen Z autoethnographies, love and life. The authors of this anthology believe we cannot simply put vanity aside and a rational analysis of platform capitalism is not going to convince the youngs on TikTok nor liberate us from Zuckerbergian indentured servitude. Do we really need to wade through the subjective mud and 'learn more' about online aesthetics? The answer is yes.
Writing by Wendy Chun, Franco Berardi "BIFO", Julia Preisker, Katherine Behar, Rebecca Stein, Fabio Cristiano, Emilio Distretti, Natalie Bookchin, Ana Peraica, Mitra Azar, Donatella Della Ratta, Gabriella Coleman, Marco Deseriis, Alberto Micali, Daniel de Zeeuw, Giovanni Boccia Artieri, Jodi Dean.
More info: https://link.springer.com/book/10.1007/978-3-030-65497-9